Are you a Spanish movie lover? Then Pantaya is the best application to stream all the Spanish content from your device. By using the Pantaya app, you can watch TV shows and films in your leisure time. Before installing the Pantaya on Roku, let's see what it offers.
Pantaya is a streaming service that provides Spanish content to watch from your device. It works with multiple devices like Android, iOS, Smart TV, Apple TV, Firestick, Chromecast, Roku, and more. In order to get more entertainment, you must subscribe to the Pantaya which costs $5.99 per month. Every week, Pantaya will release new movies and shows.
You are one step ahead to watch your Spanish shows from your Roku device. Let's jump into that section and then proceed to add Pantaya channel without any problems.
How To Get Pantaya on Roku?
Getting Pantaya app on your device is an easy thing because the official version of the app is available on their channel store itself. Here are the steps:
Step #1:
First, connect your Roku device to the television, and then connect your TV to the home WiFi connection.
Step #2:
Now take your Roku remote and then press the Home button which will take you to the Roku homepage.
Step #3:
From the homepage of Roku, select the Streaming Channels option from the sidebar.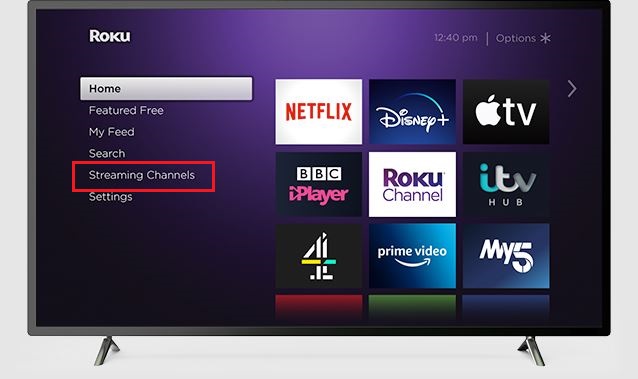 Step #4:
Next, you need to select the Search Channel option.
Step #5:
Now enter Pantaya in the search box by using the virtual keyboard and then search for Pantaya.
Step #6:
After a couple of seconds, you will see a few results. Select Pantaya app from the search relusts.
Step #7:
On the next window, you need to select the Add channel button to download Pantaya app on your device.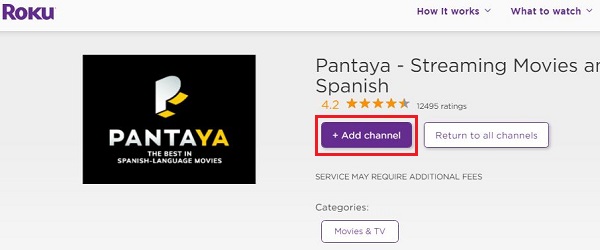 Step #8:
Next, tap on the OK button and then use the Pantaya app on your device to stream its content.
Must Read: How to watch Bally Sports on your Roku?
How To Activate Pantaya on Your Roku Device?
In order to watch your Spanish-language shows and movies, you must activate the Pantaya on your device. Follow the below steps:
Step #1
After installing the Pantaya app on your connected TV, Open it from the app section.
Step #2:
When you launch the Pantaya app, you will see an activation code on your television screen.
Step #3:
Next, you need to open a web browser from your PC or mobile phone and then visit the pantaya.com/en/login/activate webpage to activate Pantaya.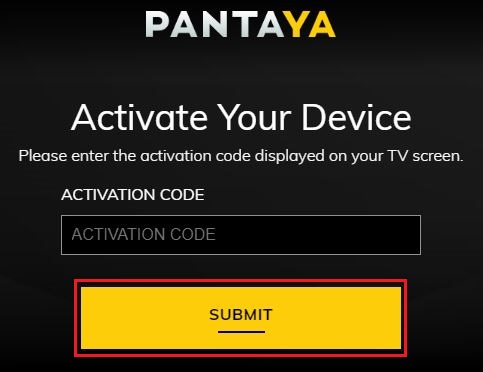 Step #4:
Now enter the activation code to activate Pantaya app on your device and then click on the Submit button.
Step #5:
When you click on the submit button, your TV screen will refresh. Now you are ready to stream your favorite Spanish blockbuster movies on your Roku device.
To Conclude…
By going through the above steps, install the Pantaya app on your Roku device without having any issues. Now you can watch all the premium content of the Spanish language on the big screen and then get unlimited entertainment from the comfort of your zone.
Also Read: Stream Paramount Plus on Roku Device