Do you wanna stream live sports? DAZN app is the right choice to fill all your requirements. In this guide, we will share the steps to install DAZN on Apple TV to watch your favorite sports.
DAZN is a live and on-demand service to stream NFL, Boxing, Football leagues, and more from your home itself. Also, you can watch UEFA Women's Champion League Football, Tennis, Basketball, and DAZN Original documentaries by using this single application. And you will know more about on-demand services while using it on your device.
DAZN is a subscription-based platform. To use this sports streaming app, you need to buy a subscription and then watch live sports on two gadgets simultaneously. DAZN supports multiple gadgets like smartphones, tablets, Smart TVs, Roku, and more.
How To Get DAZN on Apple TV?
One thing I need to mention is that the app isn't available for Apple TV 3rd generation and older models. So, you need to use the screen mirroring option to cast DAZN from your iOS device.
If you're using an Apple TV 4 or Apple TV 4K (5th generation) model, you can download this live sports app from your App Store. Now follow the below guidelines to watch live sports using the DAZN app.
Step #1:
First, turn on your Apple TV and then connect to your home internet connection.
Step #2:
Next, launch the App Store from your Apple TV home screen.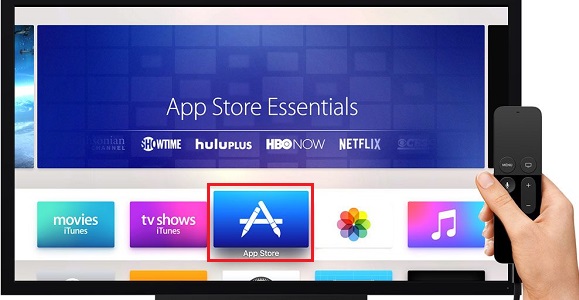 Step #3:
Next, click on the Search icon which you can find in the right corner.
Step #4:
In the search box, type the DAZN app name using the on-screen keyboard and then search for it.
Step #5:
From the list of search results, select the DAZN app and then choose the Get or Install button to download it on your Smart TV.
Step #6:
After installing it, Open the DAZN app from your device.
Step #7:
Now sign in to the DAZN app using your login credentials or else subscribe to its monthly or annual plan and create an account.
Step #8:
After signing in to the account, you can stream live sports or on-demand content from your Apple TV.
Also Read: Get the TBS app on your Apple TV
How To Watch DAZN on Apple TV Using AirPlay?
Those who don't have App Store on their Apple TV (older than 3rd generation), follow the below steps to cast from your iOS device. To do that you must download and install the latest version of the DAZN app on your iPhone or iPad device.
Step #1:
Make sure that your iOS device and Apple TV are connected to the same WiFi connection.
Step #2:
Now install the DAZN app on your iOS device through the App Store.
Step #3:
Launch the Control Center from your iOS device and then click on the Screen Mirroring option. After that, select the Apple TV that you want to cast.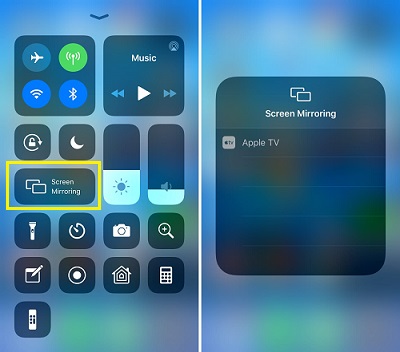 Step #4:
Next, Open the DAZN app from your iPhone or iPad and then enter your login details.
Step #5:
Now select any Football game that you want to watch and it will play on your Apple TV screen.
To Conclude
Finally, you can install the DAZN app on your Apple TV by going through the above steps. By using the DAZN app, you have full access to watch all your favorite Football games, premiere leagues, Boxing, and Live sports action in HD quality.
Must Read: How to watch fuboTV on your Apple TV