Are you looking for a way to keep yourself entertained at home? Then you should think about getting hold of a Paramount Plus subscription. Let's see the steps to install Paramount Plus on Roku from the below guide.
It will provide you with access to enjoy more than 30,000 movies as well as TV episodes from some of the leading channels such as BET, MTV, Comey Central, and CBS. On the other hand, you will also be able to get watch multiple original programs, including The Stand, The Good Fight, and Star Trek. All this comes to you at an affordable price tag of just $4.99 per month.
How To Get Paramount Plus on Roku?
It is also possible for you to get Paramount+ on Roku. Let's take a look at the steps on how you will be able to do it.
Step #1:
As the first step, you should get the Roku device remote control and then press on the Home Button.
Step #2:
On the list of options you see, you will need to select Streaming Channels.
Step #3:
Now you may select Search Channels. After that, you can enter the Paramount Plus app name.
Step #4:
You will now be able to see Paramount Plus appearing on your search results. You should click on the Paramount+ and select Add channel option.

Step #5:
Now you will be able to get the Paramount Plus app to be visible on your Home Screen. You can select the Home button on the remote control and pick it.
Step #6:
Once the app launches, you can pick the option called Sign up for Paramount+. If you already have your account in Paramount Plus, you will be able to skip this step and proceed.
Step #7:
After clicking on the sign-up link, you will be asked to select the preferred subscription type you want. It can be an Essential or Premium Paramount Plus subscription. You can also decide whether you want to be billed annually or monthly.
Also Read: Get Redbox on your Roku device
How To Activate Paramount+ on Your Roku?
Now you know how to install Paramount+ on Roku. While keeping that in mind, you should also understand how to activate it. You can do this on the Roku device itself. Here are the steps:
Step #1:
You should first launch the Paramount+ app available on the Roku device. You can now select the Sign-in option.
Step #2:
Now you need to select "On the Web" as the option for signing in. You will now be able to see a digital code.
Step #3:
Go to your computer or smartphone and enter the URL paramountplus.com/activate on the browser. Enter the digital code and then click Continue.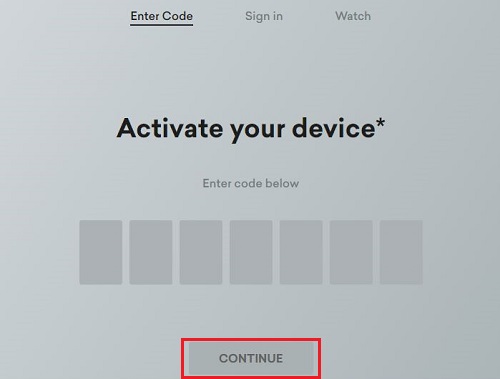 Step #4:
After a few seconds, you can see how you are logging into Paramount+ on the Roku device and then stream your favorite content.
Conclusion
When you follow these steps, you will be good enough to have Paramount Plus running on your Roku device. Make sure that you adhere to the steps and get your work done. You will fall in love with the content that Paramount Plus can offer.
Must Read: Chromecast Paramount+ to your TV