Video Gaming has been one of the great entertaining ways to pass the time over the past three decades. There used to be two main ways to enjoy the experience of video games: As a developer and as a gamer. In these ways, the fun is guaranteed to be unlimited. But then, there is are newer ways to enjoy video games. One of these is the fun derived from watching other play and create games. Amazon's Twitch app was developed to help facilitate this excitement. It gets even better if you can live stream multiplayer video games and movies on a big screen through Twitch on Firestick.
What is Twitch?
Twitch is an Amazon-owned video live streaming service which was introduced in 2011. One can regard Twitch as a kind of YouTube facsimile but with a focus on video games.
However, the Twitch app is also being used for music broadcasts and creative content like a recent development. As of May 2018, Twitch was said to have recorded 2.2 million broadcasters and 15 million daily users.
Besides, as of this date, Twitch had about 27, 000 partner channels under its Partner Program. The numbers keep soaring till date, as the app's popularity continues to grow.
Twitch also acts as a platform for video game tutorials. And these are often done in real-time with participants afforded with the opportunity of interacting with one another. The Twitch platform is also used as a medium for learning software development.
Why Twitch is a Good Choice?
Apart from watching games on Twitch, there are other benefits. One of such advantages is that you can live chat with other gamers who are connected from anywhere in the world. Apart from that, you can also broadcast your own gaming content and have others make comments about it.
Twitch apps can be accessed on mobile devices and game consoles. All these will be better enjoyed if Twitch can be installed on Amazon's Fire TV, making it easy to use on TV. So, how do you download Twitch on Fire TV?
Related: Get Philo TV on Firestick
How To Install Twitch on Firestick?
The installation of Twitch on Fire TV is quite easy because third-party access is not required. This is because the application is already available on the Amazon store. The installation features an easy process.
Follow these few steps and clicks:
Step #1:
Turn on the Firestick. Go to the search option and type "Twitch" in the search bar using the remote.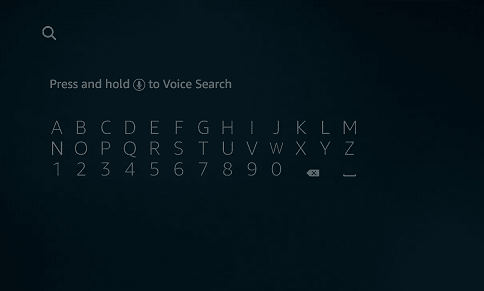 Step #2:
Press enter to proceed to receive a download prompt. Once the prompt arrives, press download.
Step #3:
The download will take from 1 to 2 minutes depending on internet speed.
Step #4:
Once the download is complete, the installation screen will appear. If you are not ready to install it, you can simply click on "Done" and install it later.
Step #5:
The final step is to open and launch the app after the installation.
Twitch on Firestick is as easy as it gets if you can follow the installation process that has been highlighted. It will make video gaming and other interactive streaming activities more enjoyable.
Must Read: Watch Fox News on Fire TV