Disney, directly or indirectly, holds some form of influence on the early childhood of millions of people across the world. The chances of a kid in a third world country having a firsthand experience at Disney Land is usually low. But do not be surprised if this kid correctly tells you the entire story of the Sleeping Beauty and the Lion King. Technology has made the amazing world of Disney even more accessible to the length and breadth of the world. With Disney Plus, people can get to stream ever content that has ever emanated from the stable of Disney. The best way to enjoy this service is to have Disney Plus on Smart TV.
What is Disney Plus?
Disney Plus is one of the many big-name streaming services you will get online today. Although not close to the stature of the likes of Netflix and Hulu, it has amassed over 50 million subscribers since it was launched in November 2019.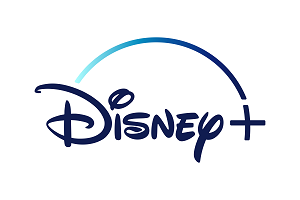 The service is available in different countries like the US, Canada, Australia, New Zealand, India, the Netherlands, and Puerto Rico. There has been a recent expansion of the services to a number of other countries in Europe and South America.
It provides the content to stream from Disney's studios, TV & film library, including Walt Disney Pictures, Pixar, Disneynature, Marvel Studios, Walt Disney Animation Studios, and 20th Century Studios.
Related: How to install Hulu on Samsung Smart TV?
Why Disney Plus is a Good Choice?
While one cannot compare the diversity of content on Disney Plus to other competitors in the video streaming industry, it is great for parental control. The content you will find on the platform is essentially good for the family-oriented. This puts the mind of parents to rest on what their children stream online.
The price is also quite affordable compared to other platforms. HBO Max costs roughly $15 per month while the least offer on Netflix is $9. With just about $7 monthly, you get access to thousands of amazing Disney-owned movies, shows, and documentaries. Besides, the interface is easy to use even for a young kid.
One more interesting thing about Disney Plus is totally available for your TV!
How To Get Disney Plus on Smart TV?
Perhaps you are wondering how to download and install Disney Plus on your TV. While some TVs such as the Phillips Android TV have Disney Plus preloaded on them and for other TVs, you will have to download the app. The steps are very easy to get.
Step #1:
The first thing to ensure that you have a wireless internet network.
Step #2:
Then, you will have to search for Disney Plus app on the search bar on your TV.
Step #3:
Once the download option pops up click it to download Disney Plus.
Step #4:
Once the Disney Plus app icon appears in the app menu of your TV, you can proceed to installation. Installation should not take more than a minute.
Step#5:
Now return to the TV home screen and log in to the Disney Plus App to watch films and episodes.
Conclusion
This is the best method to have Disney Plus on Smart TV, though you can also access Disney Plus from your Android and iOS devices through Chromecast.
Must Read: Get Spectrum App on your TV