Tidal App is one of the best apps available as of now for you to play music on Apple TV. It will be possible for you to find your favorite music on Tidal App.
It provides an enjoyable music-playing experience to you at all times as well. However, there are a few important things that you will need to consider before you get the app to play music on Apple TV. Let's take a quick look at what they are all about. Moreover, we will share the exact steps to get this music app on your Apple TV.
Also Read: Download Rumble App on your Apple TV
How To Install Tidal on Apple TV?
You can think about using the Tidal App to play music on your TV. There is an in-built feature in the app, which allows you to get the job done.
However, it is also important to keep in mind that this works only with Apple TV 4th Generation devices. Therefore, you will only be able to proceed if you have a compatible device.
Step #1:
As the very first step, you should switch on the Apple TV. Then you should go to App Store, located on your home screen.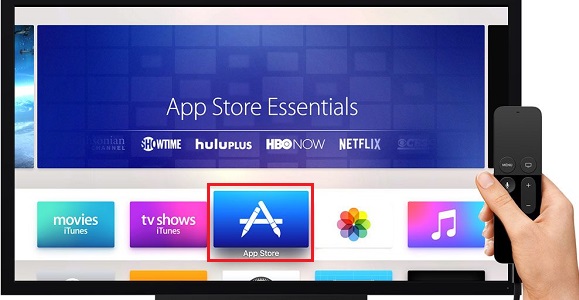 Step #2:
Next, you should install Tidal Music App and launch it on your television.
Step #3:
As the third step, you will need to visit tidal.com on your computer or smartphone.
Step #4:
You may now log into your Tidal account or else create a new account if you don't have one.
Step #5:
Now you can insert the code that you can see on Apple TV. After that, you may play videos or songs on your Apple TV.
How To Play Tidal Music on TV with AirPlay?
If you have Apple TV 1st Gen, 2nd Gen, or 3rd Gen, you will not be able to go through the process we shared above. Instead, you will have to use AirPlay to get the job done. Here are the steps that you should follow for it.
Step #1:
You will need to install Tidal App on your iPad or iPhone. It is also important to make sure that your iOS device and Apple TV are connected to the same Wi-Fi network.
Step #2:
Now you can log into your device, launch Tidal App, and then start playing music on it.
Step #3;
Once the song starts playing, you will need to tap on the icon named Device Available. You can see this icon at the bottom of your screen. After that, you should select More Devices. Out of the devices displayed, you can select Apple TV.
Step #4:
Now you can see that Tidal music is playing on your TV.
To Conclude…
Before you proceed with playing Tidal Music on Apple TV, you will need to figure out what generation your Apple TV is. Based on that, you may pick a method out of what we shared to enjoy music on the device.
Must Read: Get Peloton on Apple TV