Amazon Firestick is a bit hit in the world of online streaming. Aside from being simple and easy to use, Firestick is packed with lots of features. You can install different apps on Firestick from Amazon Store. One of these apps is Vudu on Firestick.
What is Vudu?
Vudu is a type of app that functions as a streaming app and at the same time, helps you rent and purchase movies. The rent charge can range from $1 to $6. Although Vudu doesn't necessarily let you save money nor can you consider it as a bargain, the ability to find all of your favorite movies in just a single place can be very rewarding and exciting.
This is the most appealing reason why more and more people want to download and install Vudu on Fire TV. But, it is important to take note that this is available exclusively in the US. You can also add all the movies you purchase from Walmart to the Vudu library.
Features of Vudu App
Vudu app is very user-friendly and it is also very easy to browse the library. All you need to do is type the title of the movie you want and you are good to go.
Vudu library contains some great classics. You can choose from the latest movies to the older ones. The newest episodes of TV shows are available as well.
Pay only for what you want to watch
Vudu doesn't have fixed subscription fees. You only need to pay for the movies you rent or buy. The prices are not similar for all shows or movies.
There is a free movie section wherein you can watch and enjoy a movie with a limited number of commercials.
You may like: Download Xfinity Stream App on Firestick
How To Install Vudu on Firestick/Fire TV?
You cannot find the Vudu app on the Amazon store so you have to download it separately. Here are the steps you have to follow to install the Vudu App on Fire TV Stick.
Step #1:
Go to Firestick home and tap on Settings.
Step #2:
Choose the Device option and select Developer Options.
Step #3:
There will be two options that will display on the screen, namely Apps from Unknown Sources and ABD Debugging. Make sure you turn on both options.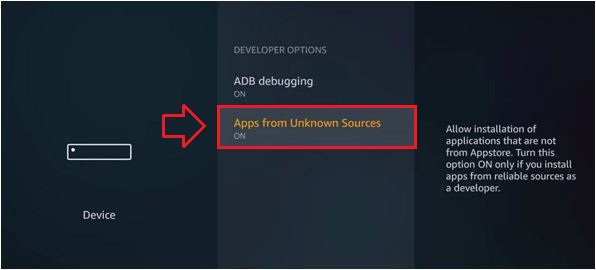 Step #4:
Return to Firestick home. Type Downloader in the search bar. Now install the Downloader App on your Firestick device.
Step #5:
Open Downloader app then paste the URL https://bit.ly/2OnSLnG as it is.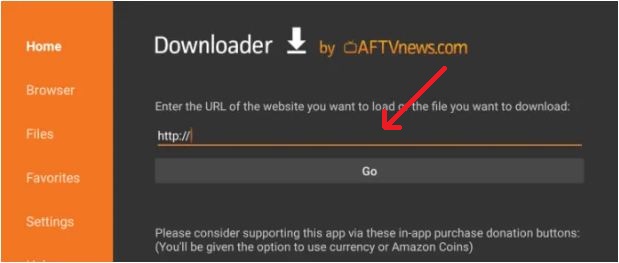 Step #6:
Click on Go, scroll down, and then tap on the Download option.
Step #7:
The download process will start. After that, the installation will start when you tap on the Install button.
Step #8:
To open the app, proceed to the Settings option. Choose Apps and Games. Search for Vudu on the List.
Step #9:
From the Vudu app, you will see available TV shows, movies, and other content.
To Conclude…
Vudu on Firestick is a great app that you will surely enjoy using. Make sure you install it right away by following the above guidelines.
Must Read: How to setup Spectrum TV App on Fire TV?