Google Chromecast is a simple but powerful device that can be used for streaming video content online through a variety of websites and devices to your TV. In this tutorial, we are going to show you how to cast to Chromecast from Safari.
It is simple to use Chromecast, regardless of what device you're using. It may be used on devices including smartphones, tablets, Laptop or PC. You may also stream contents from different sources such as Hulu Plus, Netflix, YouTube, and movies from Safari.
Although Chromecast works better in a Google ecosystem in comparison to some devices. It does not mean that you won't be able to use it for Safari. All you have to do is to follow the simple steps of using and setting up Chromecast.
There are several methods in which you may stream content to Chromecast. The first method is using the web and mobile apps that support Google technology. The other method involves screen mirroring, which is the process that mirrors the Google web browser. While casting Chromecast, there is no need for you to use remote control. The casting in this method may be controlled through your mobile phones or computer.
How To Cast Chromecast from Safari?
Below are steps you should follow when setting up Chromecast:
Step #1:
First and foremost, start connecting your Chromecast device on your television via HDMI port. You can also use the USB port depending on your preferences. See to it that your Mac and Chromecast are connected in the same wireless network.
Step #2:
Open the Safari browser. You can find it on your desktop. You can also type https://www.google.com/chrome/ directly in your search box for you to be directed on the download page of Chrome Browser.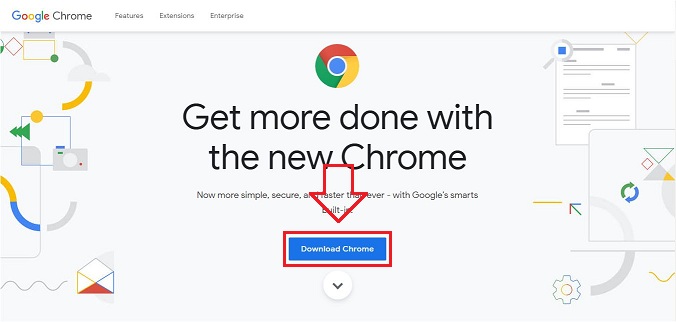 Step #3:
In the Chrome browser, select the download button for you to start downloading the Chrome browser.
Step #4:
Once you are done with downloading the browser, the next step is to install it on your Mac.
Step #5:
Once your Chrome browser was installed successfully, find the Menu Icon, which is often located at the right top corner of the browser.
Step #6:
Look for the Cast option.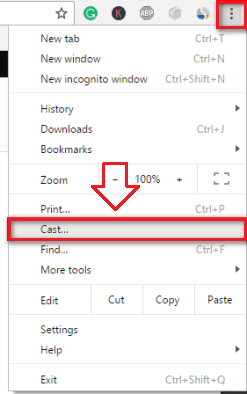 Step #7:
A pop-up window will appear on your screen and choose the option for Cast To.
Step #8:
Choose the option you want in the box with a drop-down list.
Step #9:
It will show all of the available Chromecast devices on your screen where you need to decide which device you'll use.
Step #10:
Once you have decided which device to use for Chromecast Safari, it's time to select from the available contents for streaming on your TV and enjoy the perks of using Chromecast on Mac.
To Conclude…
Chromecast is a great way to cast any Mac screen to your television. For you to cast Chromecast from Safari, you should use a Chrome browser since Safari doesn't have a default feature for casting. The steps to set up Chromecast from web browsers are very simple and can be done easily, regardless of how tech-savvy you are. Just make sure to follow the steps properly and carefully for you to get the best results.