Streaming television has become a big deal today but did not start to grow until the mid-2000s. With the advent of free sharing of digital content on YouTube, the world was about to see an evolution in motion content viewing. Today, people can view many channels on different available online TV platforms. Xumo is just one of them. Learn more about the channel and how to get Xumo on Roku in this piece.
What is XUMO Channel?
Xumo is an American-owned internet streaming service that is designed to match traditional cable TV programming. Founded in 2011, Xumo's operations are based in Los Angeles, California in the US.
It is known for providing content from traditional and digital networks to millions of viewers through streaming. It is safe to call Xumo "Internet Television".
As of February 2020, the company averaged about 10 million active users per month and over 160 channels. This presents access to breaking news worldwide, selected live events, cartoons, movies, music, viral videos, and many more.
The service is free with revenue generated from video advertisements that are inserted into the streams. Like much ad-supported streaming service provider, seeing an ad pop-up every now and then can create displeasure for viewers. But a lot of providers have limited options to continue making their service free. The only way to stay ahead of other competitors is for a provider to make user satisfaction their ultimate goal. There are good enough reasons why Xumo remains a good choice if you decide to go for it.
Why XUMO Channel is a Good Choice?
Viewing Xumo does not require a monthly subscription fee. Neither you need to register through your email address. It is absolutely free, as long as users can get access to seamless internet. Also, it does not require a login like many platforms online.
Xumo content can be accessed across various platforms. For instance, it can be accessed via Android and Apple iOS devices. Xumo can also be accessed on Smart Televisions produced by LG Channel Plus, Hisense, Panasonic, Vizio, Magnavox, Sharp Sanyo, and Philips.
In addition, it can be accessed on TV via external casting and streaming devices. Some of them are Apple TV, Amazon Fire TV, and Google Chromecast.
Related: How to install XUMO on Fire TV?
How To Watch XUMO on Roku?
All its contents can be accessed on Roku TV. Roku has manufactured streaming players that are meant to be connected to the TV. Through the Roku Players, you can access free and paid internet digital content on the TV right in your living room.
Here are quick steps to get Xumo:
Get any of the Roku devices
Ensure that you have internet access
Connect your Roku Player to TV
Connect your Roku Player to wireless internet
Create a Roku account if you do not have one already
Search for Xumo by going to the Streaming Channels option
Add Xumo by clicking on the Add Channel option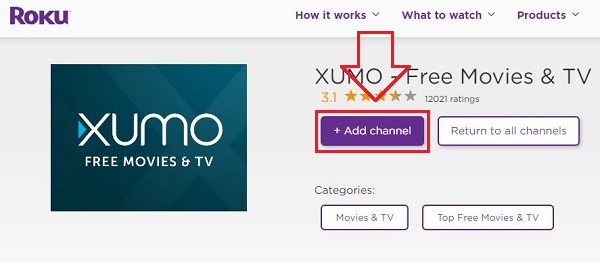 There is so much content to be enjoyed via Xumo. Given that Xumo on Roku is now a possibility, the fun has just begun. This is definitely a better option for traditional cable and terrestrial TV.
Must Read: Watch XUMO on Apple TV