If you are searching for a reliable video streaming service, Stremio is one of the best options available out there to consider. It can provide you with access to some of the most popular TV shows and movies. The best thing about Stremio is that you don't have to pay for content. In this tutorial, you will know the steps to watch Stremio on Xbox One and Xbox 360.
Anyone who has an Xbox gaming console will now be able to access Stremio. By accessing Stremio, you will be able to enjoy movies from some of the most popular streaming services out there, such as iTunes, Hulu, and Netflix. You will never be disappointed with the experience that Stremio would offer. You will surely enjoy the variety of content that comes along with it as well.
How To Watch Stremio on Xbox One & Xbox 360?
Stremio is a mobile app that you can get on Android. If you have it on your Android smartphone, you can get content on Xbox One via screen mirroring. Before watching Stremio on the Xbox gaming console, you will need to connect your Xbox One and Android device with Stremio to the same Wi-Fi network.
Step #1:
If you don't have an Xbox app on Android, you should first go ahead and download the app from Google Play Store.
Step #2:
Next, you will need to launch the Xbox app. After that, you can enter your login credentials and log into the app.
Ste #3:
You will need to click on the menu with three dots in the next step. Then you can pick the Console.
Step #4:
Next, you will need to click on Connect to your Xbox option. This is where you need to make sure that your Xbox gaming console and Android device are connected to the same network.
Step #5:
Next, you can open the Store on the Xbox One gaming console. Then you should get the AirServer App. However, you should purchase this app by paying an amount of $14.99.
Step #6:
You can now open the app and then hit on the A button with the remote controller. Then you can get a QR code to be visible on the screen.
Step #7:
Next, you can download the AirServer Connect application on an Android device via Google Play Store.
Step #8:
You can next open up the app and then select the QR code option, which you can see on the top right-hand corner of the screen.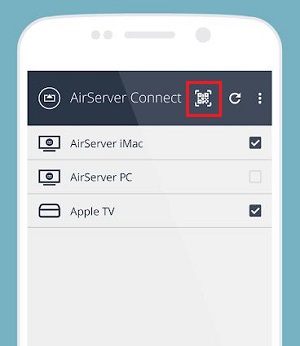 Step #9:
Now you can scan the QR code, which will be displayed on the television screen.
To Conclude
Once you follow these steps, you can get the mobile screen mirrored to Xbox One or Xbox 360. You can next open up the Stremio app on your mobile and continue to watch your favorite movies. Enjoying Stremio on Xbox One will surely be an enjoyable experience for you. Also, use the cast option from your smartphone to stream Stremio Content on your Xbox Series X and Xbox Series S.
Must Read: Get HBO Max on your Xbox One