Having Google Chrome on Firestick does make sense, as you finally get to enjoy browsing at a very high level. The great thing is that Firestick has support for a browser, but the problem that comes here is that you will end up being overwhelmed with installing such a tool. Yet it's not that hard to add Google Chrome to the Fire TV.
Why do you need Google Chrome?
The main idea is that you want to search for stuff on the internet. More often than not, it will be incredibly difficult to do that with the current tools that Amazon provided you with. You need to experiment and that means adding Google Chrome for Fire TV. Which is not that challenging once you get used to the process itself.
It might take a little bit just because this is not a native installation process. But don't be afraid, it will work very well either way and you can easily adjust and adapt to everything so you can make it work in a clever manner. So yes, with the right approach it will totally be worth it, just take it into consideration for the best results and value.
How To Install Google Chrome on Firestick/Fire TV?
Enter your Firestick, go to Settings/Device.
Select Developer Options, Turn on the ABD debugging and Apps from Unknown Sources.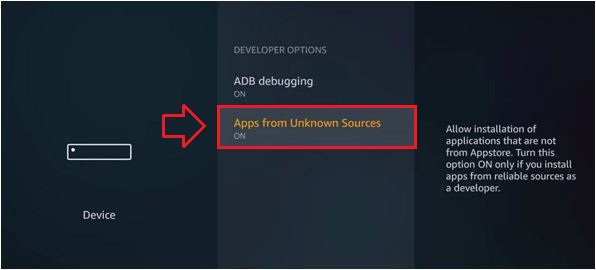 Now you have to go to the home screen and click on the search bar.
Type in the Downloader function. Click on the highlighted Downloader tool below.
You should see the Downloader app comes up. Click to Get the app.
Open it up, press OK to the notifications.
Enter the Downloader Settings, Enable JavaScript, press Yes.
Go to HTTP://
Here you want to enter this URL https://bit.ly/2tVph6S and then press GO.
Wait for the APK to download, press Next and then Install when done.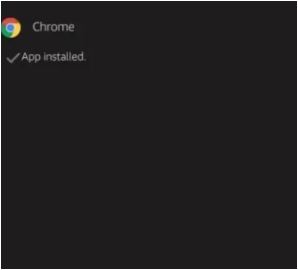 Once it's done, you can find the Google Chrome app on the Fire TV menu.
How To Use Google Chrome?
The great thing is that once you installed Google Chrome for Fire TV, you can easily use it normally like you would use the browser on your TV. It helps a lot and it definitely brings in front of some creative features and unique ideas to the table. A lot of people like Google Chrome for Firestick because it's convenient and rather easy to adapt to your own requirements.
To Conclude…
If you like the idea of having a good browser on the Fire TV Stick, using Google Chrome on Firestick is a very good idea. As you can see, it's not super hard to install. So you can have a great experience and an exciting time if you use it wisely. You just have to make sure that you use the app correctly and the results as a whole can be very nice. It's an exciting premise for sure, and one that will offer you some nifty results and a great experience no matter the situation!
Useful Posts: