Funimation is one of the best apps available for anime lovers out there. From the inception of the Funimation app back in the year 2016, it has been able to secure the love of more than 2.5 million users. The Funimation app is currently available on numerous devices as well. You can even get the app on your Roku. If you have a Roku device and if you are interested in enjoying Funimation on Roku, this article is for you. We will share the steps that you need to follow to get Funimation on your device and enjoy the content.
Can You Get Funimation on Your Roku?
Yes, it is available for Roku devices. Any person will be able to get Funimation and enjoy favorite anime and TV shows on their device with ease. In fact, it is also available for Roku Ultra, Roku Streaming Stick+, and Roku Express. Regardless of the type of Roku device that you have, it will be possible to go ahead with the installation of the app.
Funimation is one of the free apps or channels available on your device. Therefore, you will be able to get a hassle-free method to enjoy content on a Roku device with it. On the other hand, it provides you with access to HD quality movies and anime. As an anime lover, you will surely fall in love with what Funimation is capable of offering you.
Also Read: Get Vimeo App on your Roku
How To Install Funimation on Roku?
The process of getting Funimation is something simple and straightforward. You can follow these steps:
Step #1:
You will need to hit on the Home button of your Roku remote first.
Step #2:
Then you will need to pick the Streaming Channels option. Then you can open up the Roku channel store.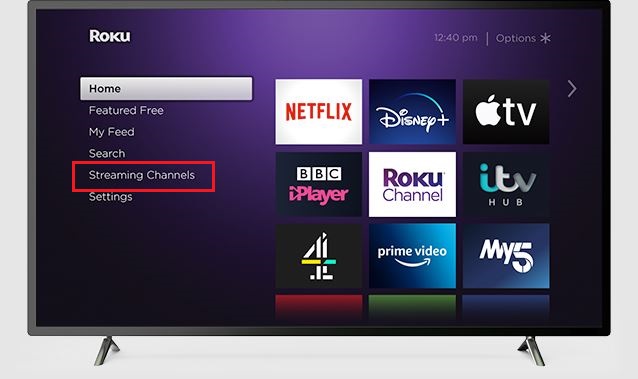 Step #3:
You may next pick the Search Channels option.
Step #4:
This is where you will need to enter the Funimation app name.
Step #5:
You can now see the Funimation channel available on the search results. You will need to select it and add it to your channels by clicking on the Add Channel button.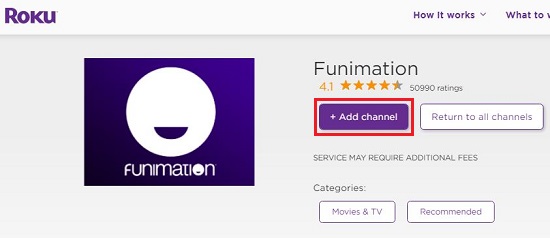 Step #6:
This will install the app on your Roku home screen.
Step #7:
Once Funimation is installed on your device, you will need to log into it and access it. This is where you should have a Funimation account. If you already have an account, you may enter credentials and log into it. If not, you can simply create an account and log in with it.
Conclusion
These are all steps on how to get Funimation on your device. Anyone can follow these steps and get the app on Roku. We strongly encourage you to follow these steps and install the app, as it is quite straightforward.
As you can see, Funimation is a great app available for all anime lovers out there. If you are one of them, you don't have to think twice about the decision of getting Funimation on Roku. The process is extremely straightforward, and you will be able to get it done in a breeze. Just go ahead and get the Funimation app and you will surely enjoy the content experience that comes with it.
Must Read: Watch Paramount+ on Roku device