Chromecast is the widely used casting device to watch all the media content on the larger screens. In case, if you wanna stream movies or shows, use cast option from your smartphone device to smart TV with the help of the Chromecast. Sometimes we may change the router or modem at your home so at that time you need to switch to a new WiFi network. Let's follow the below instructions to change the Chromecast WiFi network and enjoy the content on your big screen.
How To Change Chromecast WiFi Network?
When you move from one bedroom to another one, the same WiFi network may not be connected due to the range difference. Here are the steps to switch a new WiFi network using Google Home App:
Step #1:
Make sure that, Google Home App is the only way to connect to a new WiFi network. So, you need to download and install the Google Home App on your Android and iOS gadgets from their respective store. Once installed Open Google Home App.
Step #2:
Now you are on the home screen of the Google Home App. Click on the Menu icon which can be found at the upper left corner of the screen.
Step #3:
Here, you will see a few options from the menu section. Now tap on the Devices option.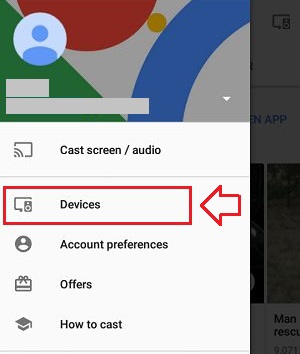 Step #4:
In the Devices section, you can locate your Chromecast device and then open Settings of it by click on the vertical ellipses.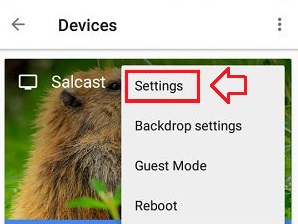 Step #5:
From the Settings section, you need to click on the Wi-Fi option. Now you will see a pop-up and then click on the WiFi network name.
Step #6:
Next, choose your new Wi-Fi network. After selecting a new Wi-Fi network, enter the password, and then click on the OK button.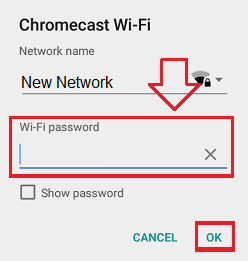 Step #7:
Now the Chromecast is connected to the new Wi-Fi network after entering the password. From this time, you are now able to play all the media content from your mobile phone to the TV screen with the help of the Chromecast.
To Conclude…
You can also connect to the new WiFi network by using the Chromecast Factory Reset method. It is also working well when you aren't connecting to the old network. By using the Factory Reset option, you can easily change the new WiFi network on Chromecast.
I hope you are done with the setup process and successfully connected to another new WiFi network. Are there any errors while connecting to the new network? Do comment, will provide a solution for it.
Must Read: Chromecast Audible App using simple methods