When you get a new Amazon Fire TV, you need to have a clear understanding of how to use it accordingly. However, we often see how people who use the new Amazon Fire TV don't have a clear idea of how to turn it off. There are multiple methods available for you to turn off Firestick. Let's check the most prominent methods.
How To Turn Off Firestick?
Using the Remote Controller
The most convenient and fastest method available for you to turn off the Amazon Fire TV is to use your remote controller. You can follow these steps and use the remote controller to turn off your Fire TV.
Step #1:
You should take the remote controller to your hand and press and hold the home button in it for a duration of three seconds. Then you will be able to gain access to the quick access menu on the television.
Step #2:
You should then select the option called sleep. You can see that within the quick access menu. When you press on the sleep option, you will notice how your television screen is turning black.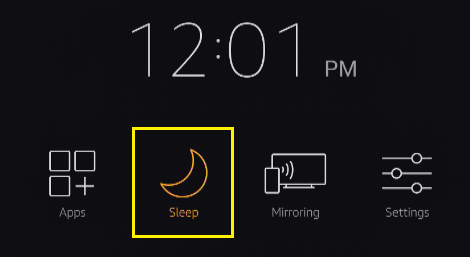 These are the only two steps that you should follow to turn off Amazon Fire TV. When you do it, your device will go on the sleep mode. You can use this as the most convenient method to turn off Fire TV.
Using the Mobile App
You will also be able to use the mobile app in order to turn off the Amazon Fire TV. Let's see how to do that.
Step #1:
If you don't have a mobile app, you will need to download it. The mobile app is called Amazon Fire TV which is available on the Google Play Store or Apple App Store.
Step #2:
When you download and install the app, you can open it.
Step #3:
After opening the app, you can pick the option called Remote. Then you will need to select the Gear icon, which you can see at the top of the upper left-hand corner.
Step #4:
Now press on the option called sleep.
Step #5:
When you do this, you will be able to turn off your device. Hence, you don't have to do anything else. The screen will go black as well.
Conclusion
The sleep mode is the dedicated option available for you to follow and turn off the Firestick device. There's nothing else you have to do after this. That's because your Amazon Fire TV will be turned off and it will lower the power consumption. You can even think about safely unplugging the device after you do it.
Related: How to get Tubi TV on Fire TV?