ITV is one of the most popular on-demand video streaming services that you can find out there. It allows live TV streaming, TV series, catch-up television, documentaries, sports channels, reality shows, and many more. In other words, you will notice that ITV offers something for everyone. Let's see the steps to cast ITV Hub on Chromecast your TV using the below guidelines.
What is ITV Hub?
One of the best things about ITV is that you have the freedom to watch content for free or proceed with downloading them to your device so that you can watch it at a later stage. All you must do is to go ahead and subscribe to the ITV Hub Plan. Then you can get hold of all the premium features and ad-free streaming opportunities offered along with it.
No matter what, you can get the ITV Hub app for free. This app is available for you to download on mobile. You can do it from Apple App Store or Google Play Store. Or else, you may also think about downloading ITV Hub to your Smart TV, Firestick, Android TV, and a few other compatible devices.
In case, if you wish to watch ITV on your big screen, you can think about pairing it with Chromecast. In this article, we will share the steps with you on how to do it.
Also Read: How Cast NFL Game Pass?
How To Cast ITV Hub on Chromecast?
When you want to pair ITV Hub, you will notice that two different options are available for you to consider. The first option would be to do it from your smartphone, whereas the second option would be to connect with your PC and Chromecast with Google Chrome browser. In this article, we will share the most prominent method, where you can cast ITV Hub with your mobile phone and PC.
How To Cast ITV Hub Using Android/iOS Device?
Step #1:
You need to connect your Chromecast to the HDMI port of your television. On top of that, you need to ensure that it is connected to the Wi-Fi network of your home as well.
Step #2:
Get your smartphone connected to the same Wi-Fi network at home.
Step #3:
If you haven't installed the ITV Hub app on your smartphone, you will need to do it.
Step #4:
Now you can launch the ITV Hub App and log into it with the credentials you have. Or else, create a new account on ITV Hub.
Step #5:
Next, select a video from ITV Hub and click on the Cast icon. You will be able to see this icon on the top right-hand corner of your screen.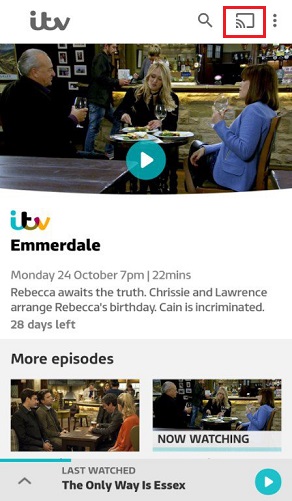 Step #6:
Now you can see the list of available devices. Out of this list, you should select the Chromecast Device.
Step #7:
Finally, you can get the selected video to play on the television via Chromecast.
How To Cast ITV Hub From Your PC Windows & Mac?
Step #1:
First, check whether the PC and Chromecast devices are connected or not. If not, connect them to your home WiFi network.
Step #2:
Open the Chrome web browser and then visit the www.itv.com website.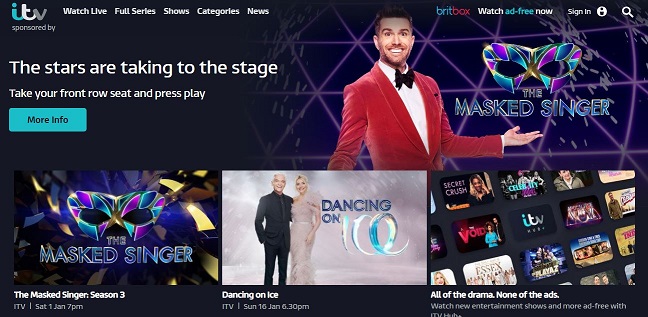 Step #3:
After visiting the official website of ITV, sign in to your account.
Step #4:
Next, go to the Chome menu and then select the Cast option.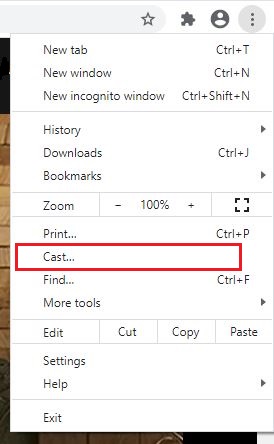 Step #5:
Now you can see your Chromecast TV from the Cast option. Click the Chromecast TV and then select the Cast tab from the Sources option.
Step #6:
After that, select any video from the ITV Hub and then play it on your TV screen.
To Conclude
As you can see, you just must go through a simple process to watch ITV Hub on Chromecast. You can simply follow these steps and you will end up watching your favorite content on the big screen. This would work on any Chromecast device and a television with an HDMI port.
Related: How to Chromecast Paramount Plus?