Finding an anime streaming app isn't difficult because of the newly available applications. Now everything is available in our hands to stream anime movies through smartphones and other gadgets. Crunchyroll is a good choice to watch anime content. By going through the below steps, you can get the Crunchyroll on PS5 gaming console.
What is Crunchyroll?
Crunchyroll has a vast collection of anime and drama content. It offers thousands of anime videos and also streams them with HD quality. With help of Crunchyroll, you can easily watch all the new seasons as well as your favorite old seasons. By using the download feature on Crunchyroll, you can stream any movie or TV show even from the offline mode.
Crunchyroll supports various devices including PlayStation 5. So, you will enjoy the Crunchyroll anime content on your gaming console and follow the below steps to get it.
How To Install Crunchyroll on PS5?
Downloading Crunchyroll App on your PlayStation doesn't take much time. Let's see how to get the Crunchyroll app on your PlayStation 5.
Step #1:
First of all, you need to turn on the PS5 gaming console and then connect to your home internet connection.
Step #2:
After that, select the Media tab from the home screen of PS5.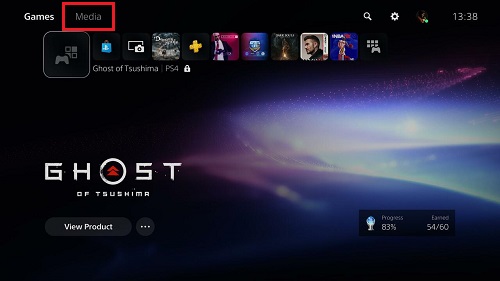 Step #3:
Now click on the All Application icon which you see on the left side to open PlayStation Store.
Step #4:
Next, click on the Search icon and then search for Crunchyroll App.
Step #5:
After that, select the Crunchyroll app from the search results and then choose the Download button.
Step #6:
In a couple of seconds, the Crunchyroll app will be installed on your PlayStation 5 and you can launch it from the media section.
Step #7:
After launching the Crunchyroll App from your PlayStation 5 and then log in to your account to stream anime episodes.
Related: Get Paramount+ on your PS5
How To Sign Up for Crunchyroll?
It's a free application to stream free anime content. But, you need to get a Crunchyroll premium in order to watch anime series with no ads and also its premium content. So, get any one of its ad-free subscriptions and the rest is entertainment.
By using the below-mentioned steps, create your Crunchyroll account:
Step #1:
Go to the official website of Crunchyroll in order to sign up.
Step #2:
Now you need to enter your details like email address, username, password, date of birth, and gender.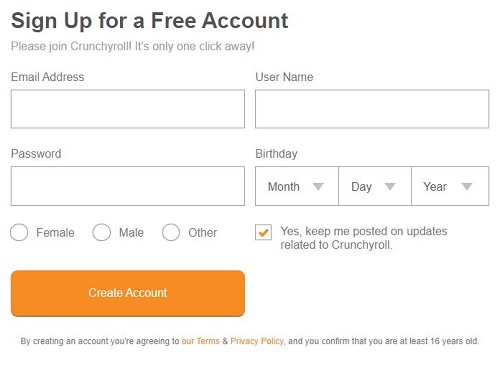 Step #3:
Next, you need to choose your plan in order to watch Crunchyroll premium content.
Step #4:
After that, sign in to your account and then stream anime movies or TV episodes without any ads.
To Conclude
These are the steps to install Crunchyroll on your PS5 gaming console. Now you can sign in to your account and then watch the largest collection of anime shows and movies from the Crunchyroll app.
Also Read: Install Crave App on your PS4