When it comes to BT Sport on Firestick, it is actually an application for video streaming with which you can watch sports videos, both on-demand and live. Although it is a simple application, it comes with several amazing advantages.
Features
They are as follows:
Enhanced video player, where you will find all the major sports events available.
It also covers sports news for you.
For the matches that you miss, you will catch-ups available.
The app notifies you with a 360-degree highlight in case of specific events, like whenever a player scores a goal.
The app comes with an interactive timeline, which includes multi-cam replays.
It also provides highlights related to all the best activities that are performed in the field.
Related: How to download Oreo TV App on Firestick?
How To Install BT Sport on Firestick/Amazon Fire TV?
This application is at present available for Windows, iOS, and Android platforms. Therefore if you want to use it on your Firestick, you will have to install it as a third party application. This makes the BT Sport on Fire TV installation guide one of the most searched on the internet.
So, let's see how we can download and install the BT Sport App on Amazon Fire TV.
Installing BT Sport on your Amazon Fire TV is not a very difficult thing to do. You can do it follow these simple steps:
Step 1: Allow applications from unknown sources
The first thing you need to do to install a third party application is to allow apps on your Firestick from unknown sources.
You will need to go to the Settings options on your Amazon Firestick and open the "My Fire TV" option that appears under it.
You will find the "Developer Options" of your device, under which you will find the "App from unknown sources" option.
Now, all you need to do is click on the button labeled as "Turn On", and your device will be ready for installing third-party applications.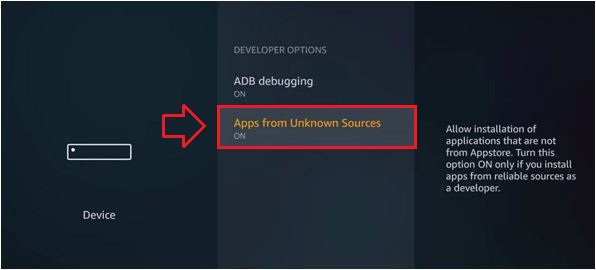 Step 2: Start Installing the Downloader App on Firestick
The next thing to do is install an application that will allow you to install BT Sport on Fire TV, i.e., the Downloader app.
To install the Downloader application, first search "Downloader" on your Amazon Firestick search tab.

When the results appear, select the "Downloader" application and click on the "Download" option.

Sit and relax as the app gets downloaded & installed on the device.

And once it's installed, click on "Open" to open the application.
Step 3: Use the Downloader App to install BT Sport App
Now that we have the Downloader application and open it.
You will find an option to put in the URL for the form that you want to download.
You can simply enter https://bit.ly/2zVOKvX and click on the "Go" option.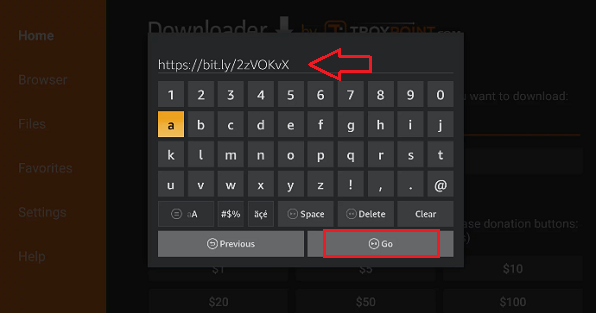 And once the link opens up, click on the "Download APK" option that appears.
This will start the process of downloading the APK file of your app, after which you can click on the "Install" option to install BT Sport on Fire TV.
Once the installation of BT Sport is done, you can enjoy your favorite sports on your Amazon Firestick device.
Must Read: Download ESPN App on Fire TV