Fibe TV app is one of the most prominent entertainment-related apps available for you to use. You can use it and access a variety of content, which you will love to enjoy in the comfort of home. For example, Fibe TV is delivering live television streaming and video-on-demand content based on its excellent library. You can get the Fibe TV app installed on your mobile device. However, it is better to have a clear understanding of how to cast Bell Fibe TV on your Chromecast. Then you can watch and enjoy content on the big screen.
How To Cast Bell Fibe TV on Chromecast?
Make sure that Chromecast and your devices are connected to the same network. Here are the steps that you will need to follow in order to cast Bell Fibe TV.
#1 Method: Cast Bell Fibe TV With Your Mobile
There are two methods available for you to use Fibe TV on your smart TV. The first method out of them is to use the mobile phone app. If you are using the mobile phone app, you need to make sure that you are following these steps to get the job done.
Step #1:
You should open up the Bell Fibe TV app on the smartphone. In case if you don't have the app installed on your mobile, you should access Google Play Store and get it.
The Bell Fibe TV app is available to you on Google Play Store as an official app and you will never come across any difficulties while trying to access it.
Step #2:
You can now pick any video to cast. It is possible for you to go through the list of videos and select anything.
Step #3:
Now you will need to tap on the cast icon, which you can find on the top right-hand corner of the screen.
Step #4:
Once you tap on the cast icon, you will be able to see the Bell Fibe TV content on your TV.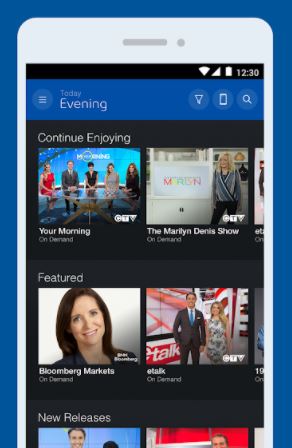 Related: How to cast Ziggo Go?
#2 Method: Cast Fibe TV With Your PC
You can also think about using your PC to cast content with Bell Fibe TV on the big screen. The steps to get this job done are pretty much similar to the way stated above.
However, you need to make sure that you are having access to a Chromecast with your PC. You should pair the connection and then you can proceed with casting via the Chrome browser from their official website.
Conclusion
Bell Fibe TV is an app that you will need to have along with you. That's because live TV content and on-demand TV content shared out of this app is impressive.
You can enjoy them on the big television screen that you have at home by following these steps. You will need to purchase a subscription on Bell Fibe TV to access the service and proceed with these steps to Chromecast. However, every single penny that you spend on the service would be worthy.
Must Read: Cast NFL Game Pass to your TV