When it comes to smart TVs, they are the most prominent devices which are used to stream television shows, movies, sports, and much more. Now Vizio Smart TV is widely used by a large number of users. Let's see how to add apps to Vizio Smart TV to get all the benefits.
In a few smart TVs, we don't have access to install all types of applications whereas in Vizio there is no such drawback. Here, you can download the apps from different categories and enjoy the content that it offers.
If you're having a Vizio smart TV at your home, you can enjoy with the all media content by installing any preferred application. It gives a reliable picture quality and also cast the screen of your mobile phone to Vizio TV.
Related: Install Stremio App on your Smart TV
How To Add Apps To Vizio Smart TV?
Originally, it offers a wide range of applications to use and also permits to access every application. But, a few enthusiasts want to install additional apps on their Vizio Smart TV.
Let's dive into that section to add more apps on your Vizio TV using two methods:
Add apps on a Smartcast TV
Add apps on a VIA + TV or VIA
#1 Add Apps on Smartcast TVs
By using a built-in Chromecast feature, you can cast the content from your smartphone to your smart TV. Now you need to install the apps which have the cast feature to display all the media content on your TV.
Step #1:
Now take your Android or iOS smartphone and then visit Google Play Store or Apple App Store.
Ste #2:
When you are on the respective store, download the application from the Chromecast Compatible Apps which has casting feature.
Step #3:
Select the application and then click on the install button to get. After the installation, your preferred casting app icon will be created on your apps section.
Step #4:
Next, open the app and then tap on the cast option which there at your mobile top side screen. When you click on the cast option, you can watch all the latest movie stuff or television shows on your Vizio Smart TV.
#2 Add Apps on a VIA + TV or VIA
In case your Vizio TV contains VIA+ or VIA, you can download all the new and old apps from the Google Play Store itself because it is an Android-based device.
Step #1:
First, you need to pick up the remote of Vizio TV into your hands. Next, press the V button from the remote control.
Step #2:
When you are on the apps home menu, select the apps category that will take you to the right application. Now select the app that you wanna install on your Vizio TV.
Step #3:
After choosing the app, you need to click on the OK button on your remote control to install.
Step #4:
When the installation is finished, move to the My Apps list to find out the app icon. From the remote, click on the app icon to launch and then watch all the content that it offers.
How To Update Apps on Your TV?
Here is the quick way to update Vizio TV apps:
Press V or VIA button on your remote.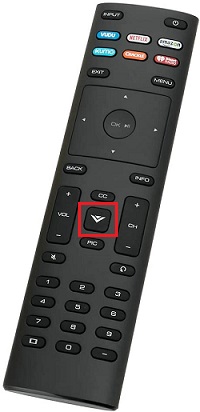 Click on the app that you wanna update.
If there is an Update option, tap on the update to get a new version of the app.
In case, there is no update button, click on the Delete button to remove the app completely by following on-screen instructions.
After deleting the app, open the app store and then select the recently uninstalled application.
By clicking on the Install button, an updated version of the app icon will be added to your My Apps list.
To Conclude…
By installing new apps on your smart TV, you have a chance to get more entertainment by watching newly released shows, movies, etc. There are simple and easy steps to update and add apps to Vizio Smart TV without any problems.