Hear the horn of adventure calling you in? No matter where you are or what you're thinking, travel is always a good idea. And traveling is always a better idea when the destination is amazing! Wollongong, Australia is chock full of all the thrill you need to make your next vacation unforgettable! It is a beautiful seaside town with all of the best attractions, cuisine, and people necessary to make the perfect getaway! Some of the best things to do in Wollongong range from family-friendly days at the park to free falling from planes overlooking the sea!
There is so much to do in Wollongong that you just might need to figure out a bucket list to fit it all in! Check out this list of the best things to do in Wollongong to send you on your way to adventure:
15 Best Things To Do In Wollongong
#1 Wollongong To Thirroul Bike Track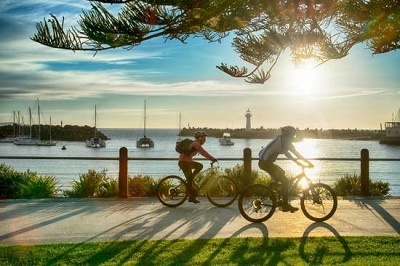 What better way to see it all than to bike it all? The bike track to Thirroul provides 15 kilometers of stunning Australian scenery. It is not only a great exercise but also a fantastic way to take charge of your own tour.
You will cruise by jaw-dropping ocean views, and come across some of the most stunning cliffs in all of the city. Be sure to enjoy the ride! Stop where you want a picture, and take some time to put your toes in the sand, and you'll head home with some of the fondest memories of your time in Australia.
#2 Nan Tien Temple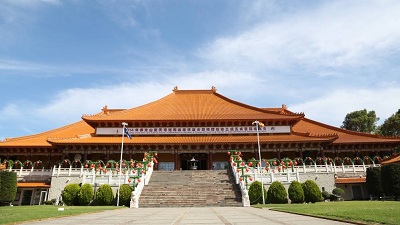 While this is technically a part of Berkeley, Australia the Nan Tien Temple still qualifies as one of the best places to visit Wollongong.
It is a Buddhist temple with an intricate architectural design and fascinating culture open to viewing by the public. There are even festivals held here that celebrate life, culinary feats, and numerous seasonal exhibitions.
Try a lifestyle class or partake in a retreat and experience all the wonders of the spiritual journey in the outskirts of Wollongong. Vacations are all about finding time to relax, so go the extra mile and learn from the pros how to find balance.
#3 Skydiving On The Coast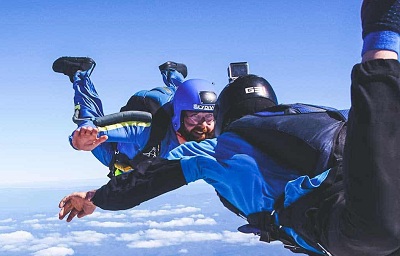 If you're going to skydive, why not somewhere with a view? Wollongong is already a beautiful place from the ground, so a complete bird's eye view from the sky should be nothing short of legendary.
Skydiving is one of the best things to do in Wollongong because you get not only the thrill of free-falling but also views of the wide expanse of ocean as you float on down.
There are a few different companies that offer this experience, so be sure to put some research into it and you'll be ready for the adventure of a lifetime in no time.
#4 WIN Stadium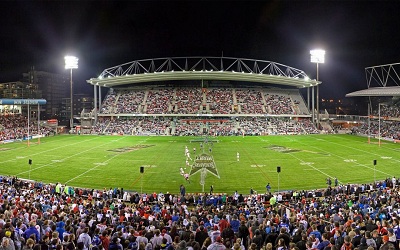 Calling all winners! The WIN Stadium is one place all sports fans are going to want to make a stop at. Preferably, during the season.
There is nothing quite like the roar of fans and the thrill of a good game to mark your vacation. Check out the schedules of the St. George Illawarra Dragons Rugby league or the Wolves of the National Premier Leagues NSW during your next trip.
#5 Stuart Park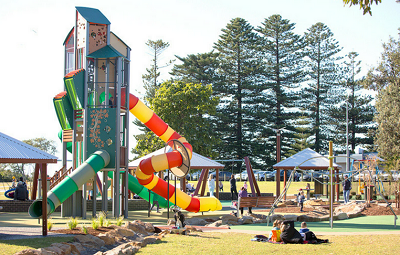 Stuart Park is the perfect place to bring the whole family for a day out. There is plenty to keep everyone entertained. From active kids looking to release some energy, to travelers and parents who just want to sit out in the Australian sun for a while.
For those looking for some more active options, try biking on the well-maintained paths here. And when you want to cool off, take a dip in the ocean. Everything you could need for a fun Wollongong day can be found in the marvel that is Stuart Park.
#6 Wollongong Breakwater Lighthouse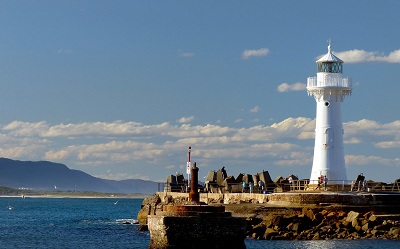 Located just north of the Head Lighthouse, this is another site you'll have to see to believe. The Wollongong Breakwater Lighthouse is a spectacular endeavor of Australian ingenuity. It is a massive white tower that resides over the coast like a careful and attentive lifeguard.
It is also available for viewing and touring, which means you get an all-access pass to see the inner workings of one of the best things to do in Wollongong!
#7 North Wollongong Beach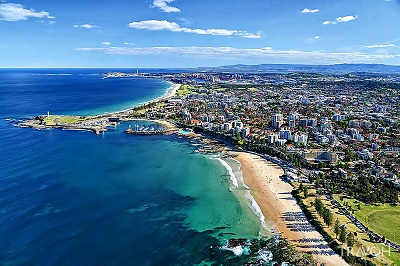 If you're in a coastal city, take advantage of the coast. North Wollongong Beach has all the luxuries of generic beaches, with the local benefit of some of the best surf in the area. It is notable for having large rock pools, picnic areas, and yes, plenty of good surf.
Here you can hang loose in the water, or catch some Z's on a towel in the sand. Whatever you choose to do at North Wollongong beach, you're sure to enjoy!
#8 Illawarra Museum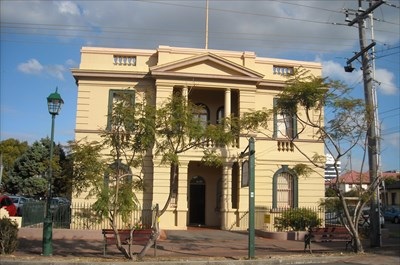 Want to know more about Wollongong? Illawarra is one of the best things to do in all of Wollongong for some local history.
Here you can visit exhibits, and listen to trained local guides about how this marvelous city has survived and changed with the ages. It is a fascinating stop on any city tour and offers the unique experience to learn about all the significance of a city this great.
#9 Wollongong Botanical Gardens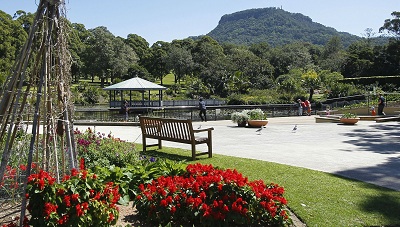 Walking in a Wollongong wonderland! The Botanical Gardens of Wollongong are an ethereal, expansive sight that travelers are literally raving about.
It is incredibly well maintained, with a fresh variety of plants and wildlife to explore no matter the month you arrive. However, if you're really looking for a show, come during spring. You'll see the most beautiful of blossoms and make some colorful memories in the heart of Wollongong.
#10 Wollongong Head Lighthouse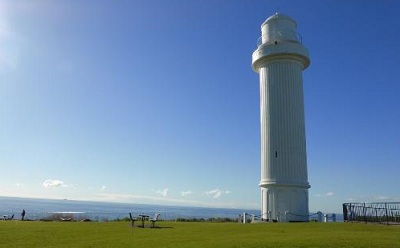 As one of the most prominent landmarks in all of Wollongong, the Head Lighthouse is not to be missed. It stands tall on the coast and projects its beam from corner to corner.
It is one of the most popular places to visit in Wollongong mostly because it includes some of the best views in the city. Here you can stand on the brink of the shore and look out upon the lapping waters. It is particularly stunning at either dusk or dawn, although its magnificence can be seen at all hours.
#11 Wollongong Art Gallery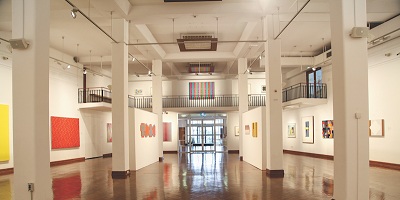 No trip to Wollongong is complete without an in-depth look at its art scene. Here at the Wollongong Art Gallery, there are numerous exhibits to explore, and pieces to examine.
You could spend the whole day going from room to room with the same amazement every time. The collection here is incredibly unique and compelling and comes highly recommended amongst tourists and locals alike.
#12 MacCabe Park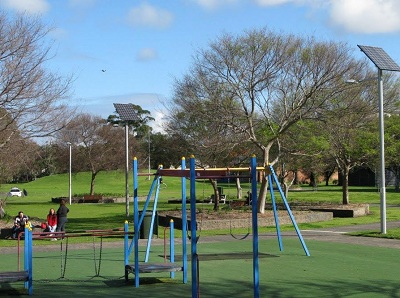 Nestled in the heart of the city, MacCabe Park is the perfect place to enjoy a typical Wollongong day. There is a children's playground, numerous footpaths, and even seasonal celebrations to keep MacCabe lively.
It is commonly misspelled and referenced as 'McCabe Park', although most locals will know where to point you should you ask. MacCabe is a great place to bring the whole family and enjoy a picnic, or playdate in the park!
#13 Wollongong City Beach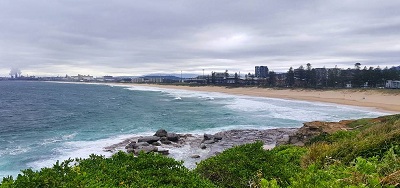 Surf, sand, and sunshine! What better trio could you ask for on the golden coasts of Australia? Wollongong City Beach is the perfect place to go in the city for a scenic day on the beach.
Here, you can partake in any number of outdoor activities. Fish, swim, or surf in the water and when you've had your fill of thrill, find a cozy spot to lay out under the warming sun.
This is a great beach to get some much needed R&R at, as you can typically find an unoccupied spot year-round. But if you really want to see something unforgettable, come for the sunrise. However, City Beach is easily one of the best places to visit in Wollongong no matter what time your toes touch the sand.
#14 Eat Street Markets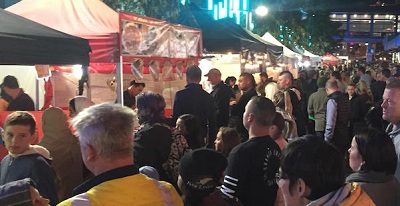 The only thing better than food is lots of it. Eat Street Markets is a festival of food that hits the streets of Wollongong every Thursday from 5 p.m. till 10 p.m.!
Here, foods from all around the world are celebrated and served up on street side platters. This is one of the most popular destinations in all of Wollongong for tourists and locals alike. Both due to the diverse array and mouthwateringly authenticity of every vendor.
People come far and wide to try that new European brew, or delicious Thai dish that so often frequent this festival. Come with a hearty appetite and enjoy the best food in all of Wollongong.
#15 Science Space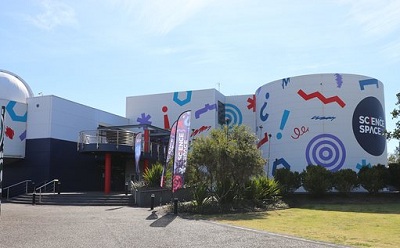 To infinity and Wollongong! The Science Space is found in North Wollongong and provides informational fun for all ages. There are special events to celebrate, exhibits to explore, and even a planetarium for those who want to look to the stars.
Science Space is one of the best places to visit in Wollongong not just for education, but for fun. Things here are done in an immersive, interactive way that keeps all ages entertained for hours.
It is also one of the most unique destinations in all of Eastern Australia, so be sure to make a stop on your visit to Wollongong!
Finally
These are some of the best things to do in Wollongong, Australia. Now start your journey with your friends and family members.