Are you planning for your next trip to Gujarat, India? We are here to help you to find out the best places to visit in Ahmedabad, Gujarat.
The country of India has been blessed with a lot of valuable heritage and monuments. Some of the most beautiful tourist attractions exist in this country, and that's something good, from the country's social, economic and political point of view.
Historical places, monuments, cultural heritage, and whatnot. This is a mixture of all these elements, and that's the reason why millions of tourists visit India every year.
In total, all the 29 states of this country, have been blessed with some kind of tourist attraction, or you could also say, 'places that one must visit'. It may be a market, some destination, or even a monument.
When it comes to the state of Gujarat, the big cities such as Ahmedabad, Vadodara, Gandhinagar, etc. are always in the news. It may be because of some tourist spot, or another attractive place.
And if you ever visit Gujarat, then what are the best tourist places in Ahmedabad? Let's have a look at all those places.
15 Best Tourist Places To Visit In Ahmedabad
#1 Sabarmati Ashram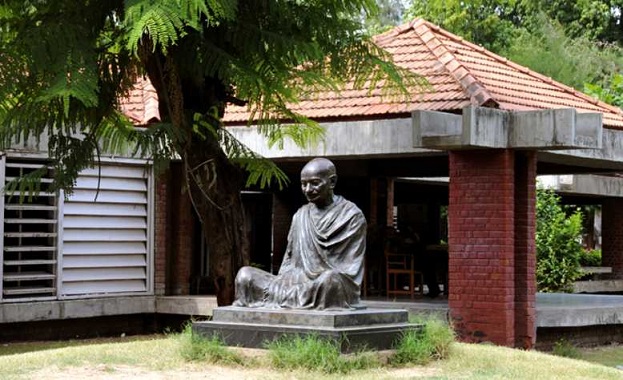 When you talk about Ahmedabad, Sabarmati Ashram is the place which comes on top and is one of the best places to go there. Gandhi Ashram, which was once the place where Mahatma Gandhi used to live, has attracted a lot of people from all around the World.
Inside the Ashram, you can find the artifacts of Mahatma Gandhi, and you will also get to know a lot of things about his life and struggles.
You will also get to know about the freedom struggle and iconic things such as the Dandi March, etc.
#2 Kankaria Lake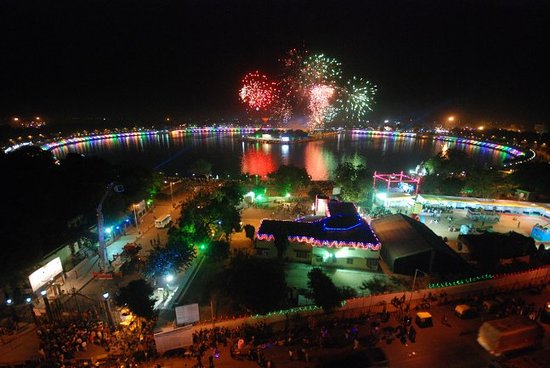 Kankaria Lake is the largest lake in the city, and the lake has been one of the famous tourist spots for a lot of people all around the World.
When we talk about the historical aspects of the Lake, it was built in the fifteenth century, by the Sultans.
In the present-day scenario, you can visit the zoo and for children, there's also a kid's city and apart from all the rides, there are food stalls and also a water park.
Therefore, you can check it out too.
#3 Jama Masjid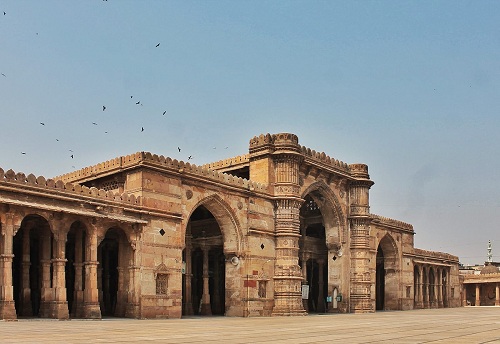 This fort is another tourist spot in the city of Ahmedabad, which you can visit. It won't fail to entertain you. It was built in the 15th century, by Sultan Ahmed Shah.
The latticework of the fort is commendable, and that's something which attracts a lot of native people and tourists towards it.
It is located near Manek Chowk and the entry is also free.
You must look forward to it.
#4 ISKCON Temple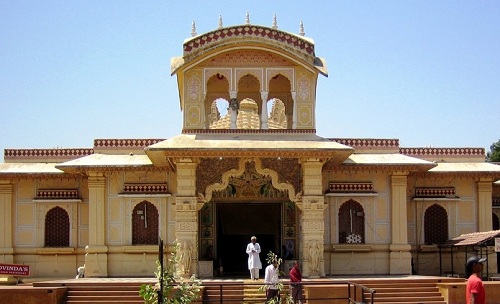 ISKCON Temple is another place, which is quite fascinating and somewhere you can go. The campus of the temple has also got gardens and some beautiful fountains. It is the house of many Hindu deities, and it is located on Satellite Road, Sarkhej.
If in Ahmedabad, you can visit this temple, which has got intriguing exteriors.
#5 Swaminarayan Temple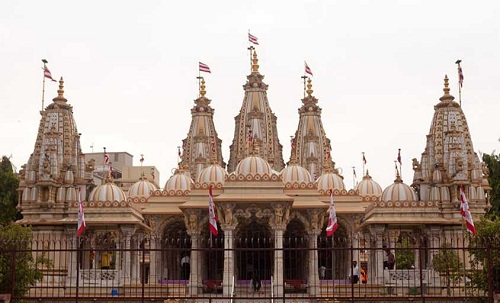 Swaminarayan Temple is another historical temple in Ahmedabad, which you can visit. The unique and fascinating design and architecture of the temple are the exciting features about it, and that's what attracts most of the tourists.
Apart from that, if you ever visit the temple for worshiping gods, then you can also get clean and hygienic food.
The temple is located in Kalupur, and another fascinating thing about it is the light and sound show, that is eye-espying!
#6 The Pols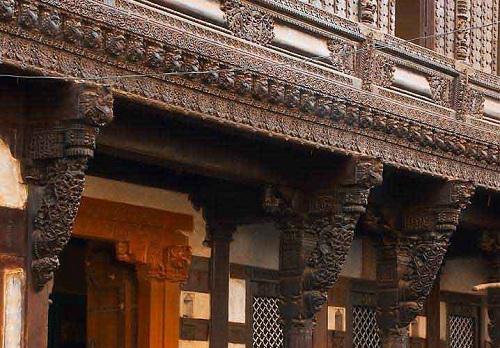 Well, if you have the knowledge of cities of Gujarat, then you might be aware of the fact many cities have got old Pols, i.e. compact rows of houses. The old Pols are also something great and a lot of people love to visit, especially in the middle of urbanization and development going around.
The architectural style of these pols is great, and visiting these pols is always thrilling!
The wooden facades are also amazing, and therefore you must visit one of these Pols.
#7 Sidi Saiyyed Mosque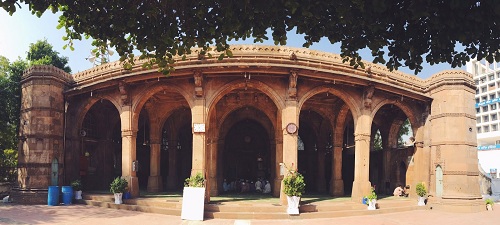 If you are a native, then you may have seen photographs of this monument in newspapers or even magazines. It has been photographed numerous times, and even the latticework of this Mosque is intriguing and famous.
The place is very nice, and you can visit it.
#8 Auto World Vintage Car Museum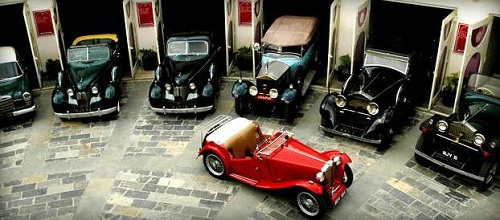 This is one of the most famous museums in the city of Ahmedabad. Inside this museum, you'll find a number of automobile models, and basically, it will provide you an overview of the journey of automobiles. You will find grand vintage cars, vintage buggies and a lot of things!
A lot of tourists visit this place every year and the automobiles of some of the most renowned and top brands such as Rolls-Royce, Bentley, etc. are also present inside the museum.
The museum is located in Kathwada, and their limousines are also very famous.
#9 Gujarat Science City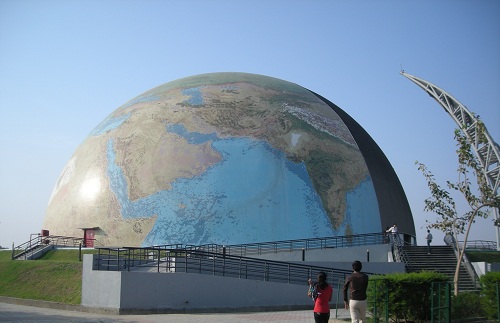 This is also one of the great places, which is located in the city of Ahmedabad. The science city fails to disappoint students and tourists, who visit it every year.
You can learn a lot of things and the science city provides information in an interesting manner. So, easily a lot of adults as well as students can get attracted to it, and end up developing an interest in science.
There is also a virtual reality corner which is amazing, and it provides a lot of entertainment.
Science city is located on S.G. Highway, and you can have a go!
#10 Vastrapur Lake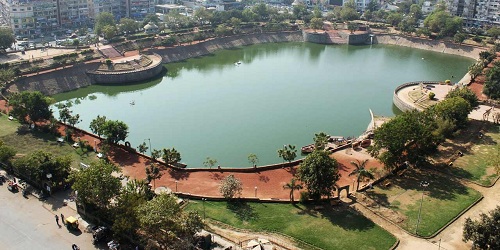 Vastrapur Lake is also one of the best places to visit and this lake is man-made. Well, here you will find a great atmosphere and you can spend hours, on the shores of this lake. The green surroundings are also great and something which a lot of people like.
It is located in Vastrapur, and you can visit.
#11 Rani no Hajiro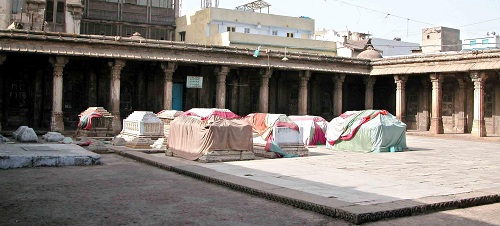 Rani no Hajiro, holds the graves of queens of Ahmed Shah. The place is quiet and the atmosphere is very nice, which attracts a lot of tourists from all around the World.
The graves are in a courtyard, and that's the unique thing about this place.
A lot of aesthetic influences are also portrayed through the tombs.
It is situated on Manek Chowk, and you can definitely visit it.
Finally
Above is the list of some of the best places to visit in Ahmedabad, and you can take help of this list for your own journey.